The Gallipolis Hocking Valley Railroad Freight Station, 918 Third Avenue, was built in 1901. The station remained a bustling freight depot for the area through the ownership of the Chesapeake and Ohio Railway as well as the Baltimore and Ohio and the Chessie System. The station was closed by CSX in late 1981. In the years that followed, ownership passed to the O.O. McIntyre Park District and the City of Gallipolis. In 2015, a group of concerned residents organized by Dallas (Jim) Love became involved in efforts to save the deteriorating 26' x 80′ station.
By 2016, the Gallipolis R.R. Freight Stations Museum, LLC was formed. By laws were written, officers, and directors were elected. A 501c3 status was granted by the IRS. During late summer of 2016, the city deeded the station to the museum board.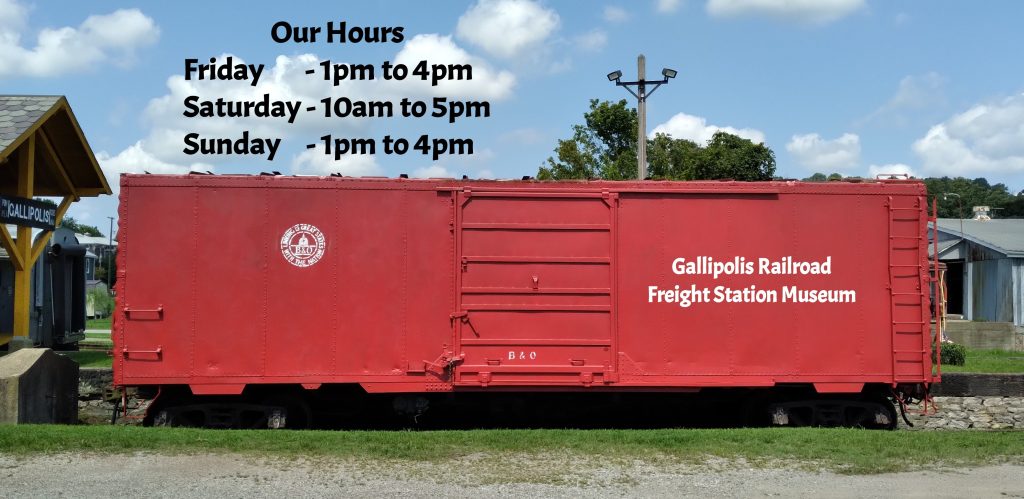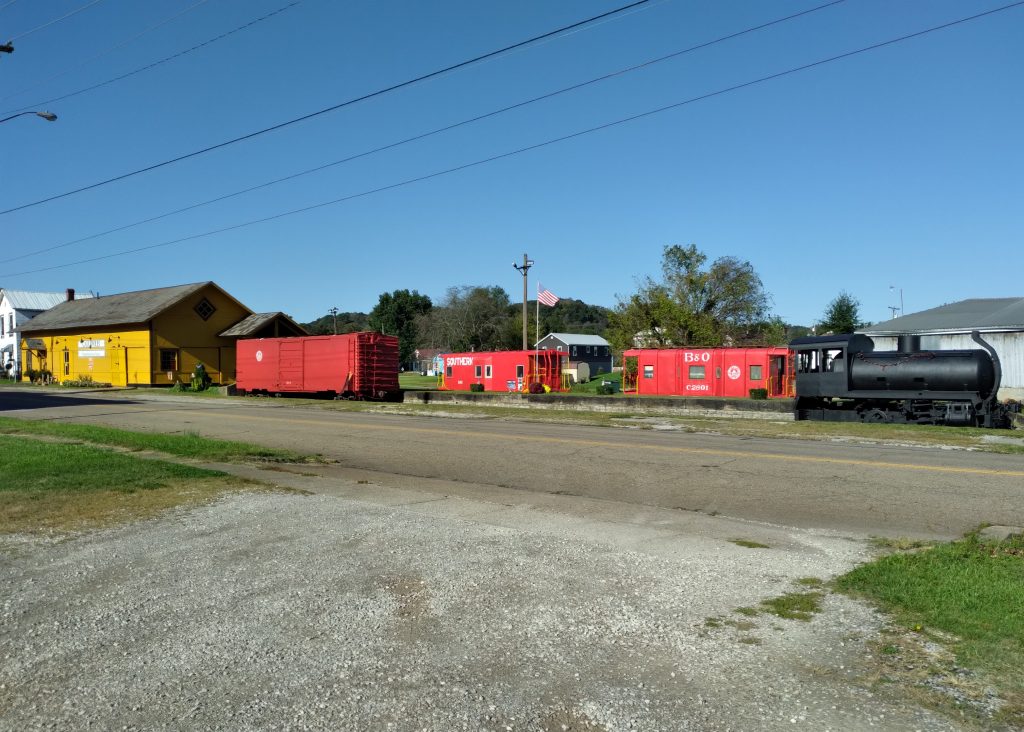 Happy 1st Anniversary of the Gallipolis Railroad Freight Stations Museum on April 30 2023
As of closing time on April 30th we've had 1458 signed in visitors and students from 28 states, 4 countries and Washington D.C.
A big Thank You to everyone that has visited us. Also A Big Thank You to our supporters, contributors, volunteers, friends & families.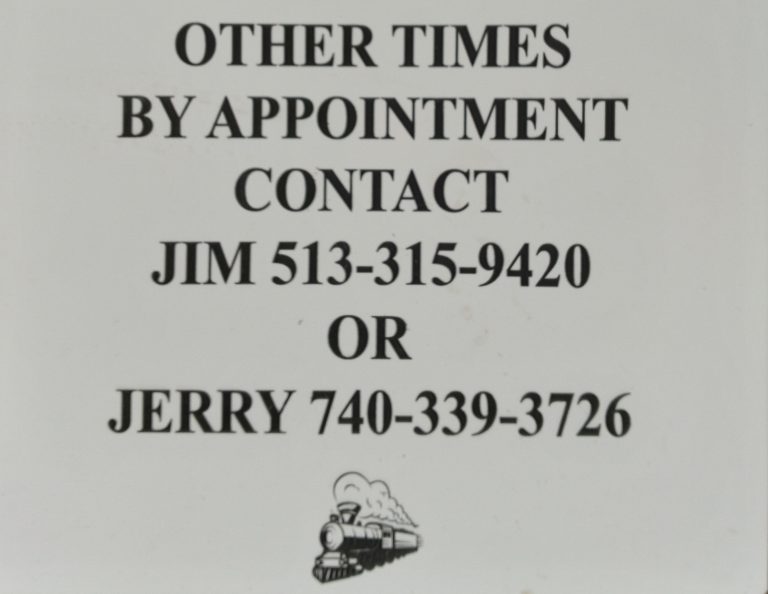 May 2017 – Notified by the Ohio History Connection that The Station qualifies in two areas for nomination.
Spring 2017 – Major move forward with a $12,000 donation from The Ohio Valley Bank.
Early 2018 – The station received the Gallia County Chamber of Commerce's Beautification Award at the Chamber's 81st Annual Awards Ceremony.
March 2018 – Notice was received of a $125,000 grant from the Ohio General Assembly.
The Station received the Gallipolis Lions Club Outstanding Community Award for 2018.
The Station was asked to be on the 2018 French Art Colony Home Tour.
We got all there star brick installed inside the freight room the last week in June 2021. Thank You Stepping Stone Creations for the great job.
1947 B&O Caboose & 1947 Boxcar - Work in July and August 2021
1947 B&O Caboose & 1947 B&O Boxcar
Station Updates & Rolling Stock
New Windows, Freight Room Walls