Our History
The Gallipolis Hocking Valley Railroad Freight Station, 918 Third Avenue, was built in 1901. The station remained a bustling freight depot for the area through the ownership of the Chesapeake and Ohio Railway as well as the Baltimore and Ohio and the Chessie System. The station was closed by CSX in late 1981. In the years that followed, ownership passed to the O.O. McIntyre Park District and the City of Gallipolis. In 2015, a group of concerned residents organized by Dallas (Jim) Love became involved in efforts to save the deteriorating 26' x 80′ station.
By 2016, the Gallipolis R.R. Freight Stations Museum, LLC was formed. By laws were written, officers, and directors were elected. A 501c3 status was granted by the IRS. During late summer of 2016, the city deeded the station to the museum board.
Awards, Grants and Work
May 2017 – Notified by the Ohio History Connection that The Station qualifies in two areas for nomination.
Spring 2017 – Major move forward with a $12,000 donation from The Ohio Valley Bank.
Early 2018 – The station received the Gallia County Chamber of Commerce's Beautification Award at the Chamber's 81st Annual Awards Ceremony.
March 2018 – Notice was received of a $125,000 grant from the Ohio General Assembly.
The Station received the Gallipolis Lions Club Outstanding Community Award for 2018.
The Station was asked to be on the 2018 French Art Colony Home Tour.
Now Open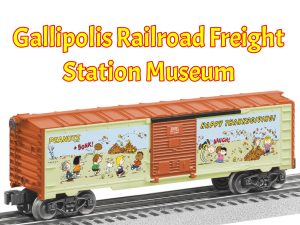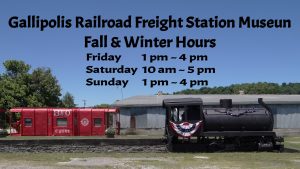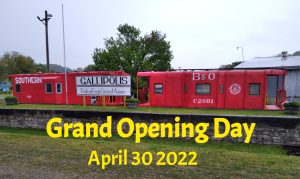 It truly was a Grand Opening for the Gallipolis Railroad Freight Station Museum!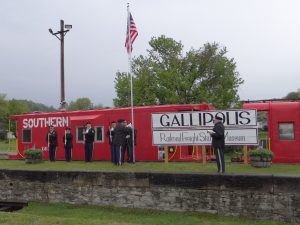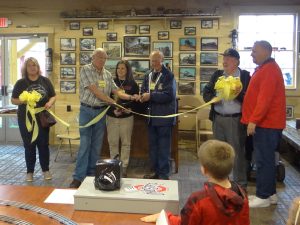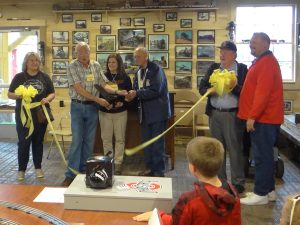 Despite inclement weather the opening was so well attended and spirits were not dampened, just our shoes. It was incredible to see the participation and the community embracing this treasure trove of history.  We gained 15 new members, donations and much support from train enthusiasts. Check out our photos on Facebook & Join our Facebook group @ Gallipolis Railroad Freight Station Museum – Click on Media or Albums.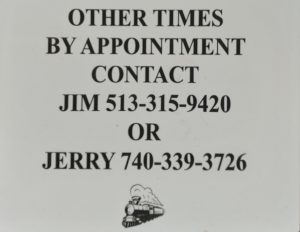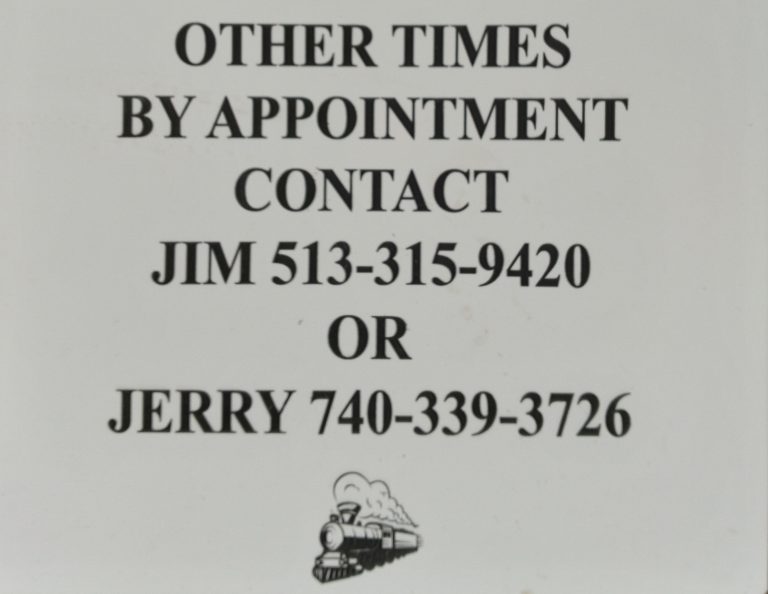 * If your school, club, church or other group would like a personal tour on Monday – Thursday day or evening & also on our days open.
* Please call one of these numbers above to set up an appointment *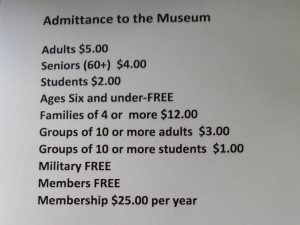 – – – – – – – – – – – – – – – – – – – – – – – – – – – – – –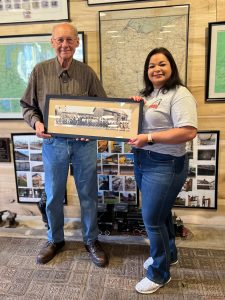 This vintage photo featuring the H.V.R.R. Maintenance & Way Employees, Columbus, Ohio. Howard Norman, Board Master dated August 1924 was presented to the Gallipolis Railroad Freight Station Museum by the John Gee Black Historical Center. All employees in the photo are african-american and several being from Gallia County.
Making the presentation is Robin Payne, Chairperson/President of the John Gee Black Historical Center to Jim Love President of the Gallipolis Railroad Freight Station Museums. ( April 22 2022 )
– – – – – – – – – – – – – – – – – – – – – – – – – – – – – – – – – – – – – – – – –